Awnings & Shade Systems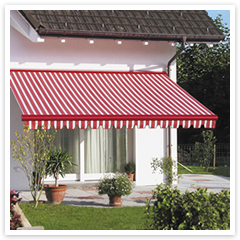 Innovation. Tradition. Swiss Quality.
At Harmony Awning & Shade Systems, we offer premium quality Swiss awnings suitable for use in all types of domestic and commercial environments. Harmony awnings ensure that you make the best use of your outside space, while protecting from the harmful rays of the sun.
We've got you covered!
Choose from our complete range of textile awnings and shade products, starting with our most popular retractable patio awnings, and progressing through a wide choice of folding and telescopic arm, box façade and conservatory awnings.
Demo House
We have an Awning for any application!
Click or Roll the mouse over the appropriate colour for more information.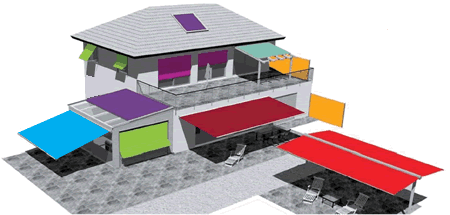 Gallery


Done right, an awning, retractable awning or patio cover can add drama, flair and colour to the look of your house or building. Click here to see some examples of beautiful awnings we have recently installed.